Melform: most cost-effective refrigerated transport option
Transporting food is a complicated business. The cold chain must always be observed in order to provide a maximum guarantee of top-quality products. Refrigerated vehicles are a primary option for transporting high-volume products, but they are definitely not the only solution. Melform offers a wide range of portable refrigerated containers, ranging from small to large, so that you can even deliver food without refrigerating equipment in an ordinary car or van without disturbing the cooling-cycle.
The rules governing the storage and transport of food products are justifiably strict, as the implications of processed foods being improperly handled do not bear thinking about. Melform isothermal containers are a guarantee that things will run smoothly. The movable boxes are ideal for refrigerated transport, both in the food and medical fields.
All containers are HACCP-compliant.
Melform isothermalcontainers offer both innovative and cost-effective advantages.
Innovative:
Manufactured according to rotomoulding technology, no corners or seams




Original construction for optimum loadin

g

No complete refrigerated or freezer vehicle/ installation can be kept at the right temperature




Only pay for what you actually consume




Combined goods shipment option (refrigerated / not refrigerated

)
Cost-effective:
Melform isothermal containers are also the right choice from an environmentally friendly perspective. The units are completely recyclable when they are no longer operational.
Melform isothermal containers can be used for:
F1 / F2 / F3

Distribution services

Food industry

Small-scale production

Meal distribution

Medical and laboratory transport operations (blood samples, vaccines, …)

Refrigerated vehicle construction / equipment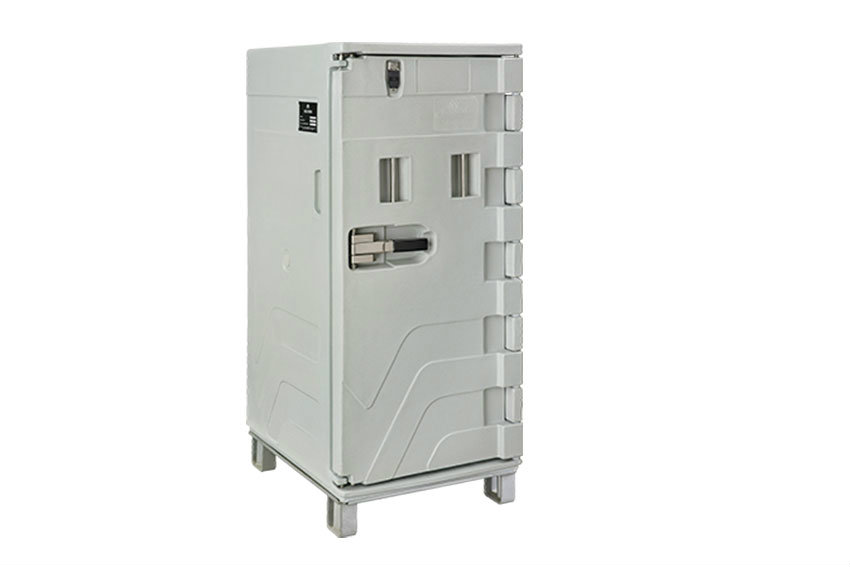 Melform isothermal containers are divided into 3 lines: Cargo Line, Koala Line and Koala Medical Line. Below is an overview of the differences for each line.
Cargo Line

General:


Cooling:
external cooling elements

Power:
/

Structure*:
without wheels - with wheels - on feet - on pallet frame

Capacity:
132L - 1350L

T° usage:
-30°C to +75°C

T° control:
temperature control via eutectic plates

Koala Line
General:
Cooling:
integrated cooling equipment or cooling unit on top of appliance
Power:
socket 230V - car adapter 12V
Structure*:
without wheels - with wheels
Capacity:
cooling:68L – 1115L
freezing: 21L – 830L
T° usage:
-30°C to +75°C
T° control:
cooling: 0°C to +10°C

freezing -18°C to +10°C
Koala Medical Line
General:
suitablefor the biomedical sector
Cooling:
integrated cooling equipment or cooling unit on top of appliance
Power:
socket 230V - car adapter 12V
Structure*:
without wheels - with wheels
Capacity:
T° usage:
-30°C to +75°C
T° control:
-25°C to +40°C
* Depending on the volume required